PAD Treatment Options in Mission, Texas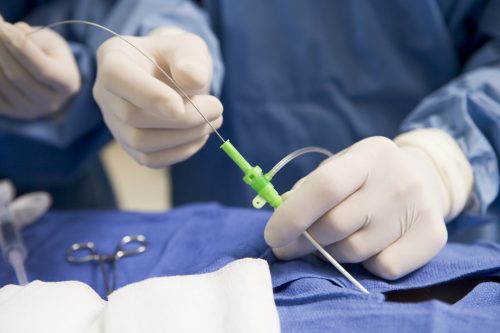 If you're feeling discouraged about your specific case of Peripheral Artery Disease, Critical Limb Ischemia (CLI), or PAD treatment options, we're here to offer hope.
The minimally-invasive PAD treatments performed at Mission Vascular Center of Excellence are among the most advanced treatments available. We are dedicated to improving the lives of people living with PAD.
Amputation Is Not The Only Option
Dr. Mego is active in supporting educational conferences around the country related to PAD Treatment and Peripheral Intervention. By utilizing the most advanced diagnostic and treatment techniques, we can make a significant difference in the prognosis of people living with PAD and improve their quality of life.
Our state-of-the-art diagnostic equipment and innovative treatment techniques allow us to create a customized treatment plan for each individual case. You can rest assured that you are receiving the most advanced treatment available, with minimal downtime, all in an outpatient setting. You will receive one-on-one care with the physician and nursing staff in a comfortable environment, and most patients are able to leave within 4-6 hours after their procedure.